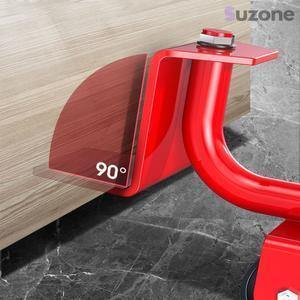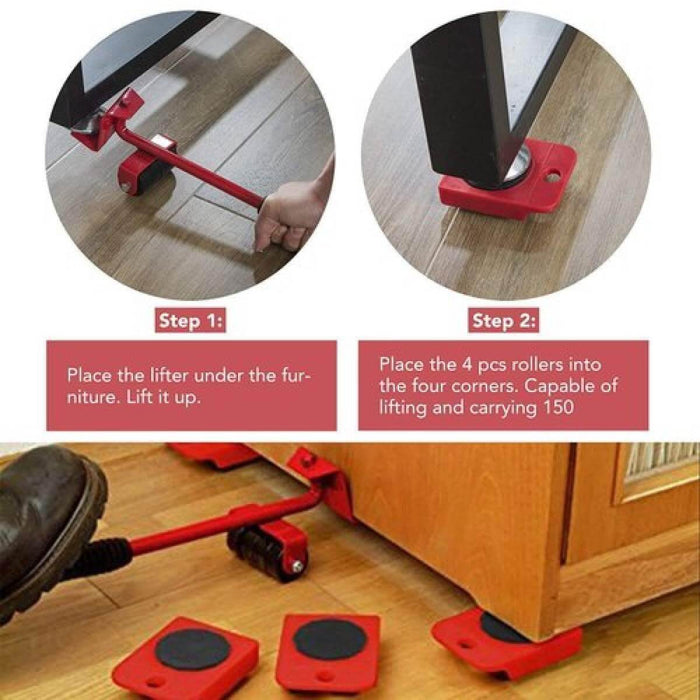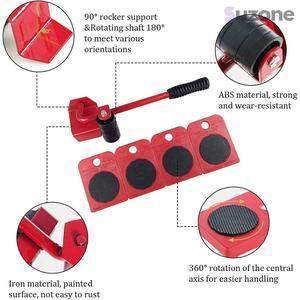 FURNITURE MOVING TOOL
Item sold In last day.
The Ultimate Easy Way To Move Heavy Furniture
Tired of Breaking your Back While Lifting Heavy Furniture?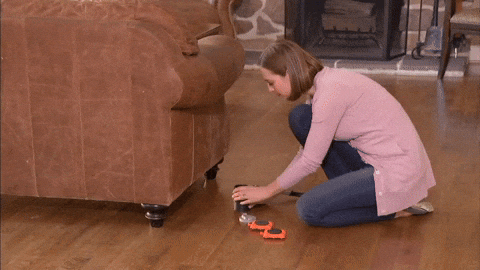 The Easy Furniture Mover Set is specially designed to help you move even the heaviest of furniture with ease. You can move home appliances with your own strength. You'll be amazed at how much easier it is to move furniture and other heavy objects! The first of its kind, the Easy Furniture Mover Set is the ideal tool to use for any situation. Moving Day Has Never Been Easier!
 Features:
 PREMIUM QUALITY:

 

The Heavy Furniture Moving Kit is made of high-quality iron and ABS plastic. The handle features an anti-slip design and the lever is ergonomically placed so that you can lift even the heaviest furniture with one hand. The kit is easily assembled and no extra tools are required.
EASY TO USE: The Heavy Furniture Moving Kit comes with a Heavy-Duty Lifting Lever and 4 Wheel Pads! Easily lift and move heavy appliances without straining your back.
FLEXIBLE DESIGN:

 

The 360-degree rotating wheel pads come with protective rubber tips so that you won't damage floors or walls.
VERSATILE:

 

Easily redesign and rearrange your living space. You'll be able to lift and move desks, beds, sofas, and more! The wheel pads are safe to use on any type of surface, so you won't have to worry about damaging your floors.
---
 Benefits:

Ergonomically & Labor-Saving Design: Furniture Lifter Tool makes your furniture moving more easily on your own physical strength without strain on your back.
Smart Moving: Lift Furniture with One Hand. Easy assembly, no tools required. Lifting, Position, Slide, Adjust, and level your appliances and furniture more easily.
Moving & Cleaning Your Home Has Never Been Easier: This set of tools is very easy to use and can be used by anyone. To use the furniture lifter slightly lift the desired piece of furniture or appliance and then place the rollers underneath, allowing you to easily glide pieces of furniture across any type of floor with ease.
Multifunction: The moving pads are strong and sturdy enough to support the heaviest of objects.

 

SAFE FOR ALL FLOOR SURFACES BOTH INDOOR & OUTDOOR.

 

Use them for your couch, refrigerator, oven, cabinet, washing machine, bookcase, you name it and you can move it!
---
 How to use:
Step 1:

 

Put the supporter under to the furniture and lift it up, put power crane 4pcs each corner, now remove the pry plate and move furniture easily.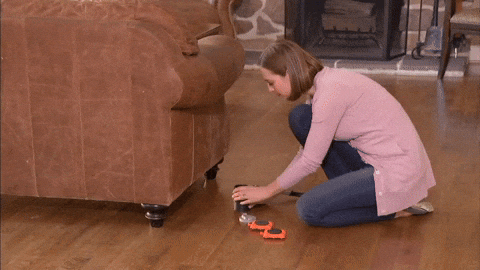 ---
Frequently Asked Questions
1.Is the item durable?
A: Yes, tool Kit is made of high-quality iron and ABS plastic. 
2.What are dimensions of the product?
A: The dimensions of the product are 37 * 16.5 cm.
 3.Where it is made?
A: It is made in India product.
4. What is the Return Policy?
A: We accept hassle free 7 days return policy. You can WhatsApp us on the  button on your right bottom of the screen.
5. What is the Shipping Time?
A: It is within 2 to 5 days. Order processing time is 24-48 hours.
6. Is Cash on Delivery Available?
A: Yes,  Cash on Delivery is always available.