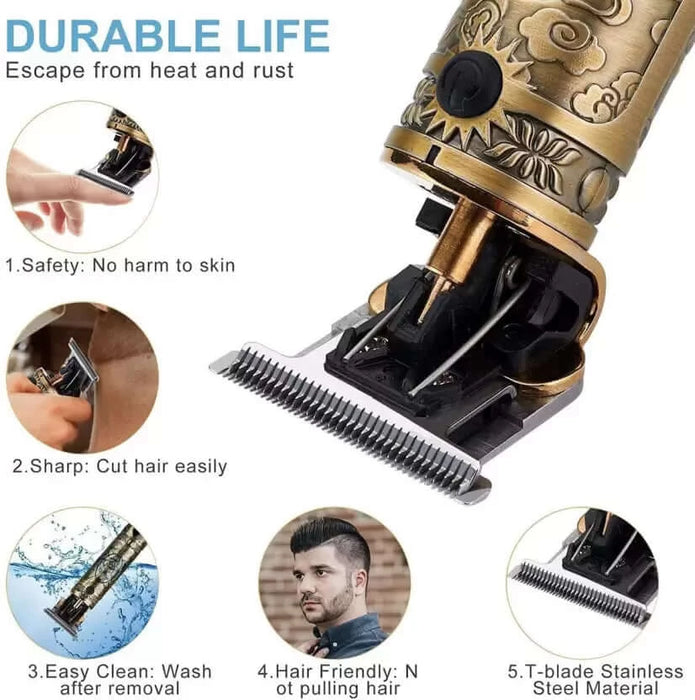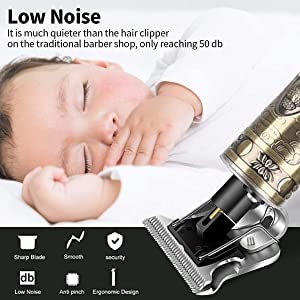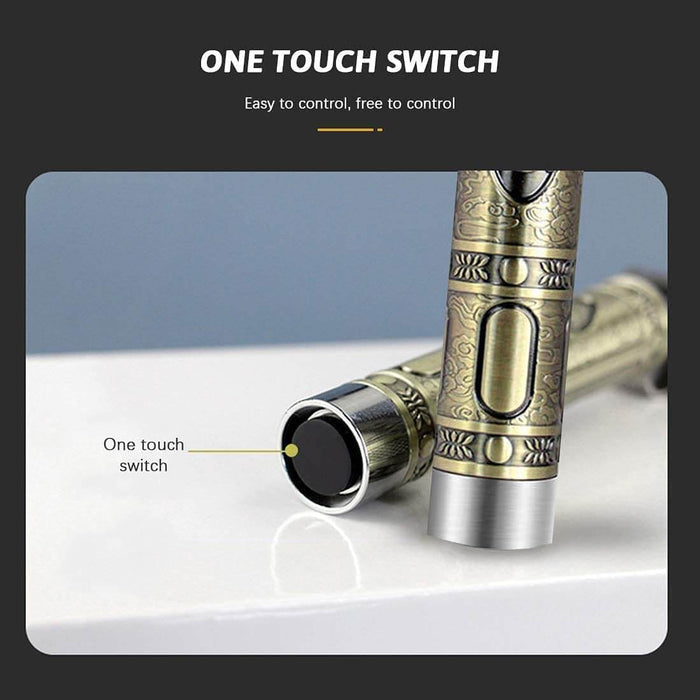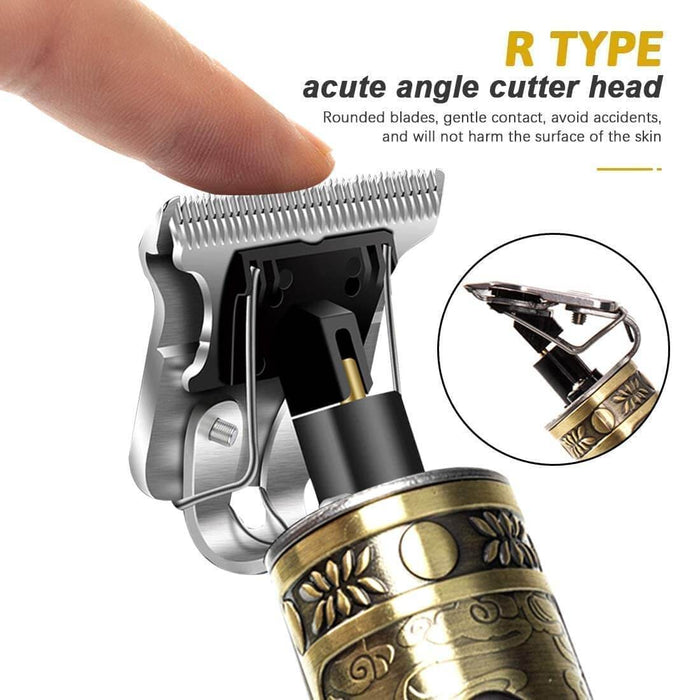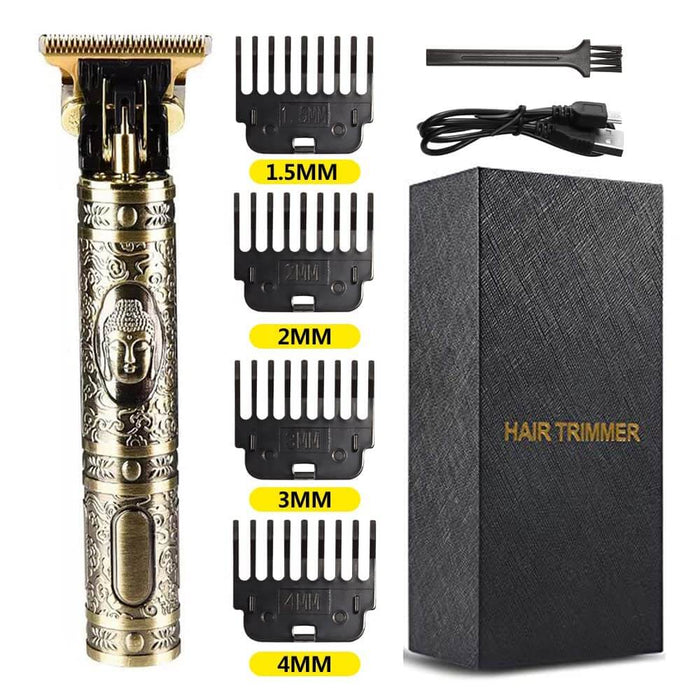 Professional 6 in 1 Hair Trimmer
Item sold In last day.
Package Contains: 

1 x Metal hair trimmer
1 x Charger
3x Combs
Color: Gold
Ideal for: Men
Rechargeable Cordless 120 Minutes Runtime
Trim Hair Perfectly Clean Without Irritation or Cuts

Say goodbye to weak electric hair trimmers that easily nick, cut, and irritate your skin because there is now a much better option for you!

With this Buddha Pro Trimmer, you'll never have to worry about cutting or irritating your sensitive skin ever again when shaving or trimming your hair. This electric trimmer cuts everything super CLEAN, and with 100% ACCURACY!
Create Different Hairstyles With No Skin Irritation
The blades are very sharp, safe, and leave perfect lines. It makes shaving more comfortable and is very easy to use.


It is ideal for trimming, customizing, and carving hair shapes. This will be the best trimmer you have ever owned. 


The trimmer has sharp and smooth metal blades with complete versatility to help you create a nice variety of hairstyles that match your personality.
Quiet Operation For Night Operation
The
Buddha Pro Trimmer is powerful yet quiet
. Its sharp blades capture and cut each hair evenly for a professional look. Fast and labor-saving this clipper offers
minimal noise and precision control
.


About the product
Electric Pro Li Outliner Grooming Rechargeable Cordless Close Cutting T-Blade Trimmer for Men 0mm Baldheaded Hair Clippers Zero Gapped Detail Beard Shaver Barbershop 


Recommended by our professional barber "⭐⭐⭐⭐⭐"-Hair Cutting Capes for Adult/Kids



Usage/ Benefits:
Pro Grooming: Stylish appearance, small and portable, can easily create a variety of hairstyles. The enhanced automatic sharpened precision and durable blades designed for home haircuts are durable, fast, easy and precise for cutting hair.

Professional Hair Clippers: It is easy to cut hair and will not block your hair. The R-shaped round blade, which is in gentle contact with the skin, can avoid accidental damage to the skin surface.

6 in 1 Hair Clipper: Personal care hair clipper with 3 high-quality ABS plastic accessory shields: 1mm, 2mm, 3mm, also includes adapter, cleaning brush. Suitable for man, woman, elderly, baby, child, barbershop.

Portable & Low Noise: These low-noise high-performance hair clippers have a cordless run time of 120 minutes, USB charging is very suitable for your daily and travel use, you can take it anywhere. Make your life more convenient!
Perfect Gift: Our hair clipper has a stylish shape, small and portable, easy to hold, which will be your ideal choice in the hair clipper. At the same time, it is also the best gift for your husband and boyfriend.
Professional T Trimmers  Cordless Hair trimmer equipped with 3 kinds of guide combs(1mm,2mm,3mm) of different length, suitable for trimming inch head, pattern. Not easy to scratch the skin.
FAQs - 
Q:

Can i use, while Changing ?
Q:

Can i use dog hair cutting
Q:

Battery capacity kaisi hai eski..
Q:

How's the battary quality ?
Q:

Well shaved this product ?
Q:

Is it work direct with light ?
A:
no. charge battery then batery intall trimmer then ready to use.
Q:

is charger and battery is come together?