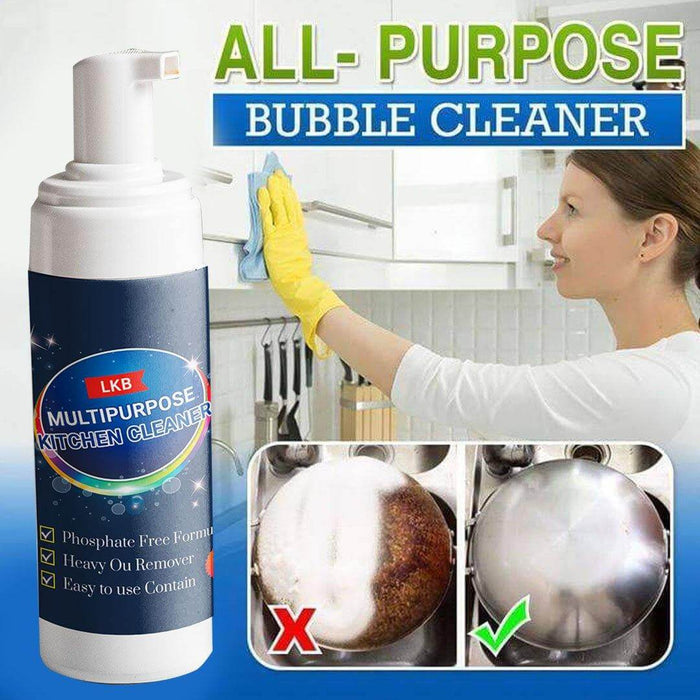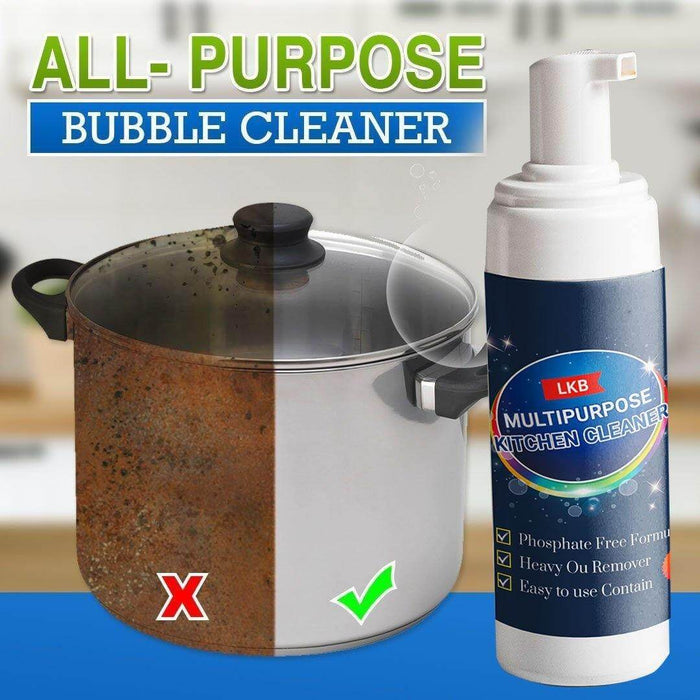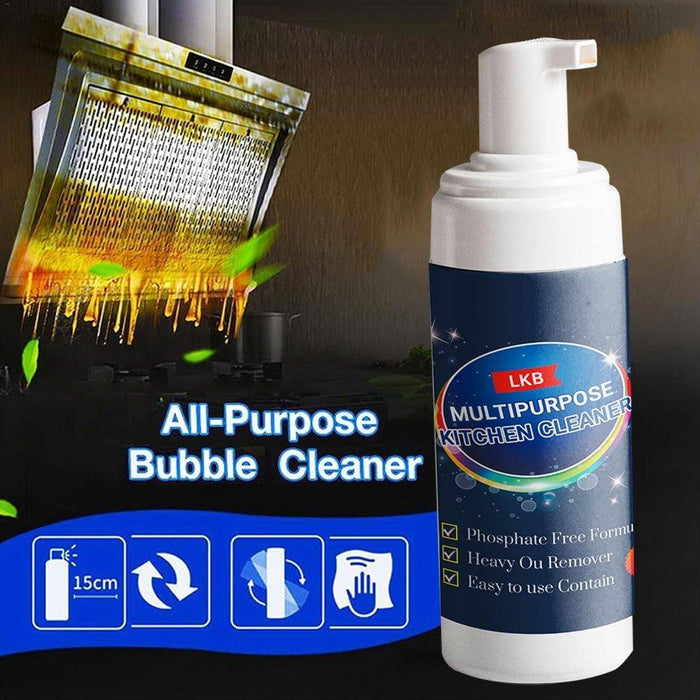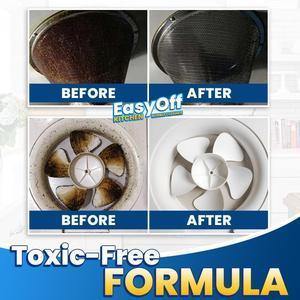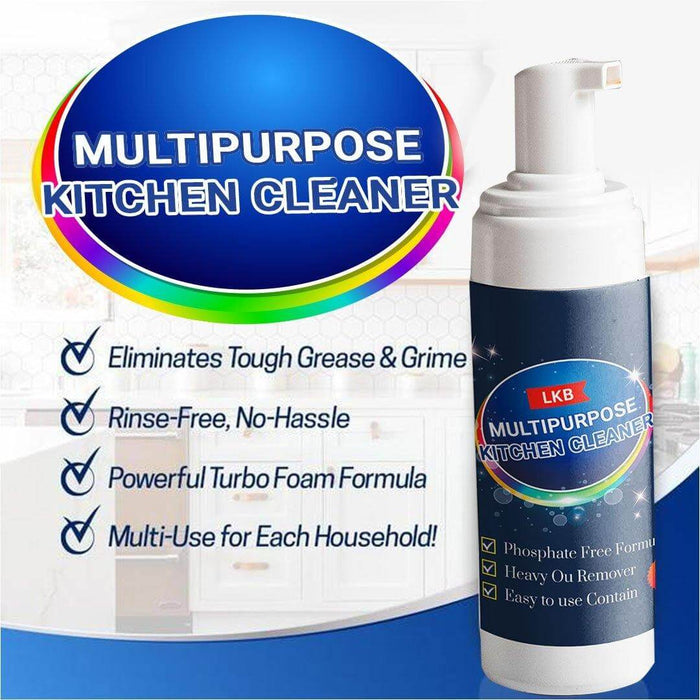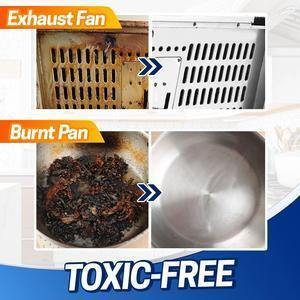 MULTI- PURPOSE KITCHEN BUBBLE CLEANER(Buy 1 Get 1 Free)
Item sold In last day.
Let EasyOff Kitchen Bubble Cleaner do all the work! Remove stubborn dirt and grease in just ONE spray!
Fast-acting turbo foam eliminates the toughest kitchen grime instantly. SPRAY & WIPE - without all the scrubbing and hard work!
 

A quick, easy cleaning for hob, oven, countertops, sink, tiles and more. Leaving them sparkling clean without rinsing!



Features:-
Kitchen Degreaser:-

 

Removes tough stains in seconds. Formulated to penetrate tough grease & grime, leaving you with clean kitchen surfaces and appliances in seconds.
 Easily removes Tough Grease & Grime:- Powerful turbo foam eliminates the toughest kitchen grime. Simply SPRAY & WIPE - with no scrubbing at all!
Toxic-Free Formula:- 100% free of grease-producing silicone oil and petroleum distillates.
Multi-Purpose:- Works on different surfaces such as hob, oven, countertops, sink, tiles, and more.
Anti-Damage Protective Coating:- Protects surfaces against fading, discoloration and cracking.
 Economical:- Effectively eliminate grease and grime on any surfaces, leaving a long-lasting sparkly finish that can last up to 3 months.
---
 Benefits
Oven & Grill Cleaning Brand :- Ideal for cleaning ovens/oven doors, broilers/broiler pans, and stainless steel surfaces.
For Dirty Grills :- For your grill and BBQ. Doesn't scratch your grill.
Indoor/outdoor cleaner:- 

Spray on stoves, counter tops, vents, engine parts, driveways, patio furniture, sporting equipment and more!
Toughest Formula:- Easy-Off Heavy Duty starts working in just five minutes to deep clean the stubborn grease and burnt-on food in your oven, grill and broiler.
---
 Before And After
  How to Use?

Step 1:- 

Simply spray Easy-Off on and wait while it dissolves away stubborn stains so you can wipe them away without scraping or harsh scrubbing.
Quantity:- 150ML

 Frequently Asked Questions

Has anyone used this on greasy, grimy kitchen cabinets, and if so how well did it work?
A: Yes, works excellently!
Does this work on painted cabinets? Will it remove or damage the paint?
A: It says on the bottle it can be used on cabinets. And we stand by what we say. 
Can we use it in a toaster oven?
A: Our Easy-Off Specialty Kitchen Degreaser is designed to clean your backsplash, stovetop kitchen counter & cabinets, oven, sink, and microwave.
4 Says can clean microwave. Does that mean inside as well?
A: Yes, Easy Off Specialty Cleaner Kitchen Degreaser Cleaner can be used inside your microwave. Please remember to read and follow all label directions and precautions.
What is the Return Policy?
A: We accept a hassle-free 7-day replacement policy. You can email us for the same at officialdreamzhub@gmail.com
What is the Shipping Time?
A: It is within 21 days. Order processing time is 24-48 hours.
Is Cash on Delivery Available?
A: Yes, Cash on Delivery is always available.