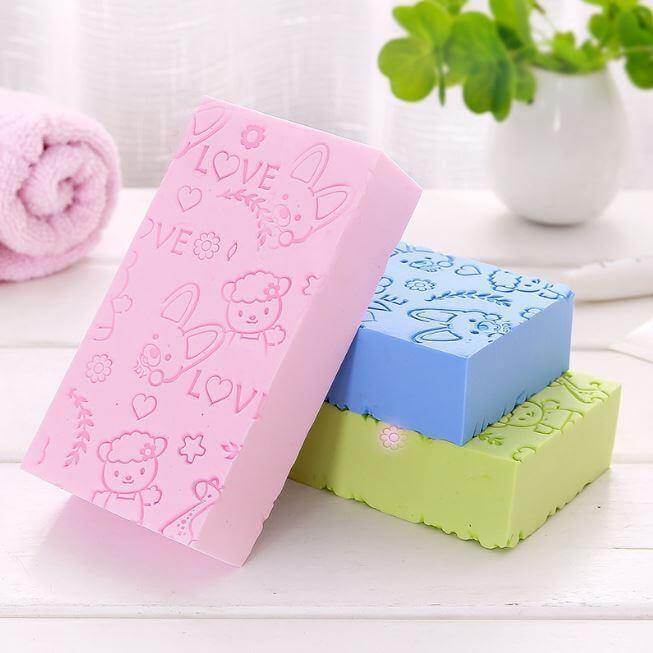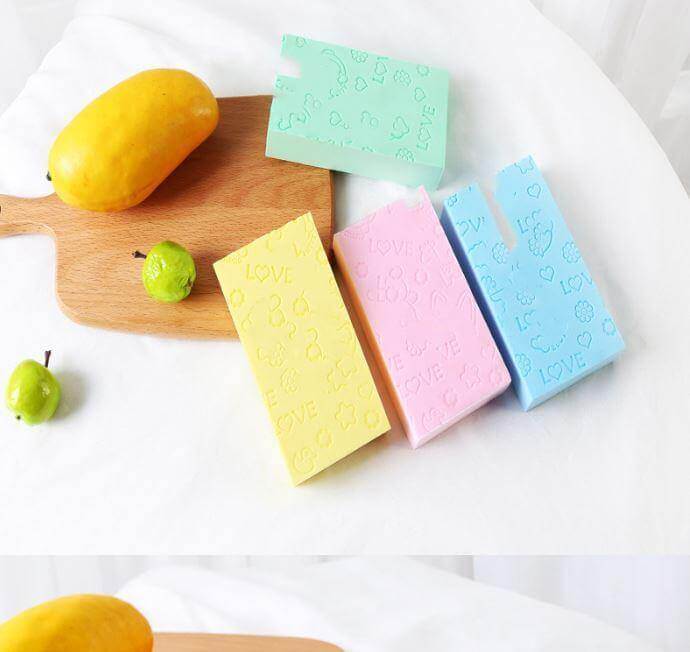 Dead Skin Removal Bathing Sponge
Item sold In last day.
Bathing SpongeRegain skin radiance with painless exfoliation!
Shower away any skin problem you have and get a baby soft skin! Dermatologists recommend a thorough dead skin cleansing every two weeks to help reduce the risk of bacterial infection and keep skin healthy. This bathing sponge dead skin removal is chemical free and does not give any side effects
Ditch away the old fashion bath towels or shower sponge that scratch and irritate your skin and cause redness. Dead skin Removal Bathing Sponge is the softest sponge that makes your skin glow and smooth.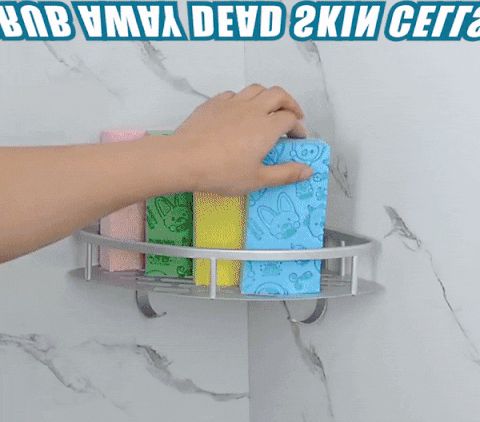 Make skin silky smooth, suitable for babies and adults. When you use it to exfoliate, you will see the skin roll begin to fall off, and you will be amazed at the results and feel the new healthy soft skin feel.
Our Ultra Soft Exfoliating Sponge is a must-have bathing accessory to remove dry, dead skin cells in a non-irritating way and keep your skin smooth and healthy.
Dermatologists recommend exfoliating the skin once a week in order to maintain youthful skin health
. Our 
DEAD SKIN – BATH SPONGE
aids
 in the maintenance of unclogging pores, preventing acne, deeper product penetrating, evening skin tone, 
increase
 cell turnover, 
stimulate
 collagen synthesis, 
boost circulation
 and lymphatic drainage! This is one f the best 
skin exfoliating shower sponge  in India
FEATURES
TONE UP AND EXFOLIATE – Cleanses your skin deeply while removing dirt, excess make-up, toxins, impurities, and dead skin cells, brightening up your skin without irritation.

SOFT AND COMFORTABLE 

–

 

Made of skin-friendly soft sponge you can even use it with your babies' delicate skin. 
STIMULATE BLOOD FLOW – Ultra-soft fibers of the sponge gently massage the skin and detoxifies and encourage skin renewal while removing hyper-pigmentation. 
PREVENTS SKIN REACTION – Prevents blemishes and unclogs pores from impurities that can lead to pimples, blackheads, and other skin issues.
SPECIFICATIONS:
Material:

PVA

Color: 

Yellow, Blue, Green, Red

Size(L x W x H):

13 x 7 x 3cm/5.1in x 2.75in x 1.18in
PACKAGE INCLUDES
1 x Dead Skin Removal Bathing Sponge 
Top Customer Reviews
 Frequently Asked Questions
 Question 1:Are there chemicals in it?
 Answer     : I believe is natural it's work for me.
Question 2 : Can you use this on your face?
Answer      :Yes, it is soft to use on face, but doesn't remove dead skin.
Question 3:Are these made and come from China?
Answer     :No, this is made in India product
Question 4:What is the Return Policy?
 Answer:We accept hassle free 7 days return policy. You can whatsapp us on the   button on your right bottom of the screen.
 Question 5:What is the Shipping Time?
 Answer:It is within 2 to 5 days. Order processing time is 24-48 hours.
 Question 6:Is Cash on Delivery Available?
 Answer: Yes,  Cash on Delivery is always available.