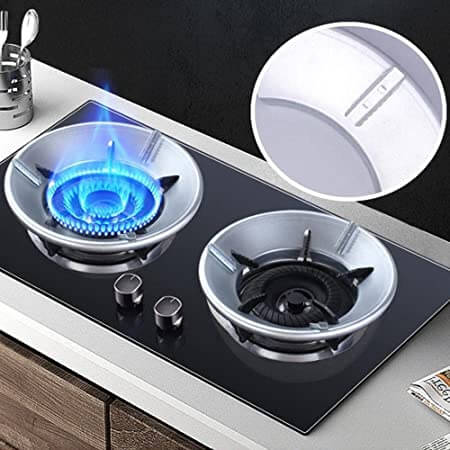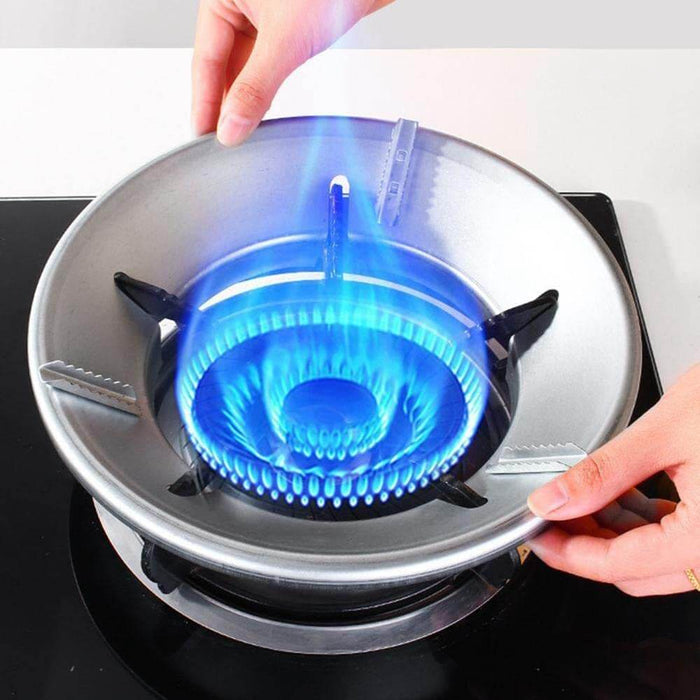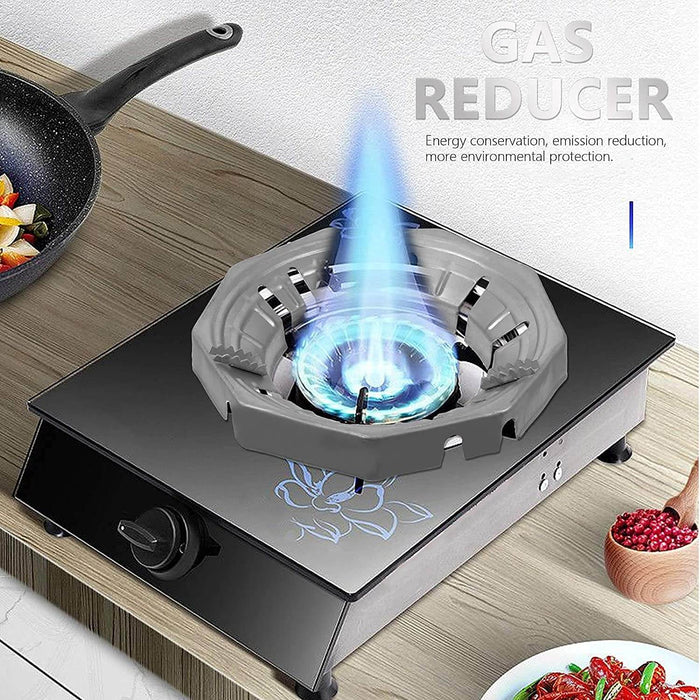 Max Gas Saviour
Item sold In last day.
Product description
 Cast Iron pot, the coated pot is not anti – slippery! 4 open only for 4 scaffolds 5 open only for 5 legs! Six Advantages of Energy Saving Hoods:
1. Healthy 2. Time saving 3.Air saving 4.Windproof 5.Environmental Protection 6.Efficient 1 energy saving principle: Because the flame of the gas hood is exposed in the air, Easy to convection, Causes massive heat distribution. After using the product, after three gatherings, four reflections have made the flames more concentrated, Reflect the heat to the bottom of the pot, Firepower doubled.
Cooking is time saving, the smaller the air valve opens, the better the saving effect. Ordinary molding saves 50 - 56. 2.
Material: This product adopts imported environmental alloys, High temperature refractory material, Burns do not deform, No rust, Durable. III.
This product is easy to install, there is no need to modify the stove.
Widely used in liquefied gas, Natural gas, Pipeline gas, Air mixing, etc...
Gather Fire Energy-saving Hood Gas Stove Pot Holder Energy Saving Cover

Windproof Gas Stove Gather Fire Hood Fire Stove Cover Energy-Saving Hood.

Are you still upset about the weak- effect gas stove caused by the swaying flame?

This pot holder is windproof. The round shape suits most types of gas stove, and effectively gather the fine for more energy- saving use.

Fireproof and temperature resistant, safe to use. Integrated molding, strong and durable to use.
 Satisfied Customer and there Experience:
Specifications:

 

Color: As Shown Color.

Material: Metal Material.

Size: 24X24X5cm 9. 43X9. 43X1. 97in.

Gather Fire Stove Cover Insulation Stove Circle Energy Saving Windshield

Healthy

Time saving

Air saving

Windproof

Environmental Protection

Efficient

 

Benefits:

 

Saves gas for approximately 15 days of regular usage
Without wastage of air aside directly come in contract with the pan
Keep the gas area clean after usage
Due to waterproof it is easily washable 
Very handy to use
Doesn't get affected from outer air like fan or ac
Give your kitchen a sober look

 






  Frequently Asked Questions
2.  Is this item easy to use?
A: Just simply place the savior on the gas and it is ready to use
3. What are the dimensions of this item?
A: Being aluminum the weight is 290 grams 
4.How many nos. of Jali?